Manufacturer of interior stoves
We focus on precision and quality.
Lustroj s.r.o.  based in the village of Halič, Partizánska 15, was established in 1996 at that time, based in Lučenec.  The main focus was on the production of welded constructions and interior stoves.
We cooperated with manufacturers of construction machinery such as Atlas Wayhausen, Liebher, as well as sellers of stoves such as DKG, Caminus, Kago. 
Since 2005, we moved to the current address 12 km from the town Lučenec.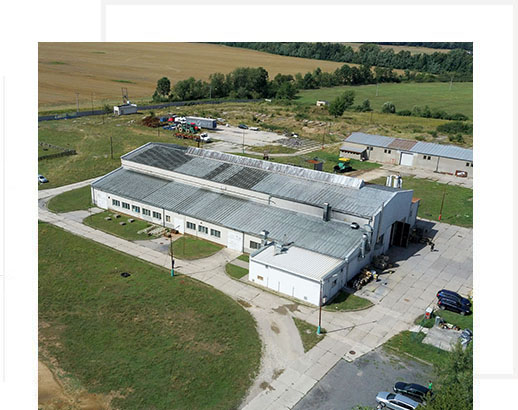 Manufacture of parts and sub-assemblies
In addition to conventional machine tools, we also use NC, CNC machines and a welding robot for the production of parts. For the alignment of welders, we produce tools the in our own direction.
 We can check the quality of welds by magnet or ultrasound.  For pressing we use machines with a capacity of 80t, 140t, 200t.  Bending is provided on three devices with the possibility of bending sheet metal to a thickness of 2mm, 6mm, 8mm lengths 1m, 1.5m, 2m
Surface pre-treatment is provided by hand grinding, sandblasting.  Painting is provided on varnishing line and hinge load 300kg per hinge.  The line passes through the exiting compartment with a temperature of max 40C and the drying compartment with a temperature of max 80C.  Painting is done in wet paints, mostly in black.
If you are interested in manufacturing cooperation within free capacities, please contact us through our marketing department.
We use English for negotiations.